U3A Redcliffe has many talented members. In this area you will find work from some of our creative classes.
Some members wish to share their work only with people they know; these pieces are in the password protected area.
Please respect the authors' copyright and seek permission before sharing any of their work.
Prize winning painting
During Seniors Month members of our various art classes exhibited examples of their work at the Stagedoor Gallery in Entertainment Centre. Catherine Voysey from the Thursday sketching and watercolours group won first prize for her painting of her nephew as a little boy at the beach.
Jill Heuving, also a member of that class, won the People's Choice award.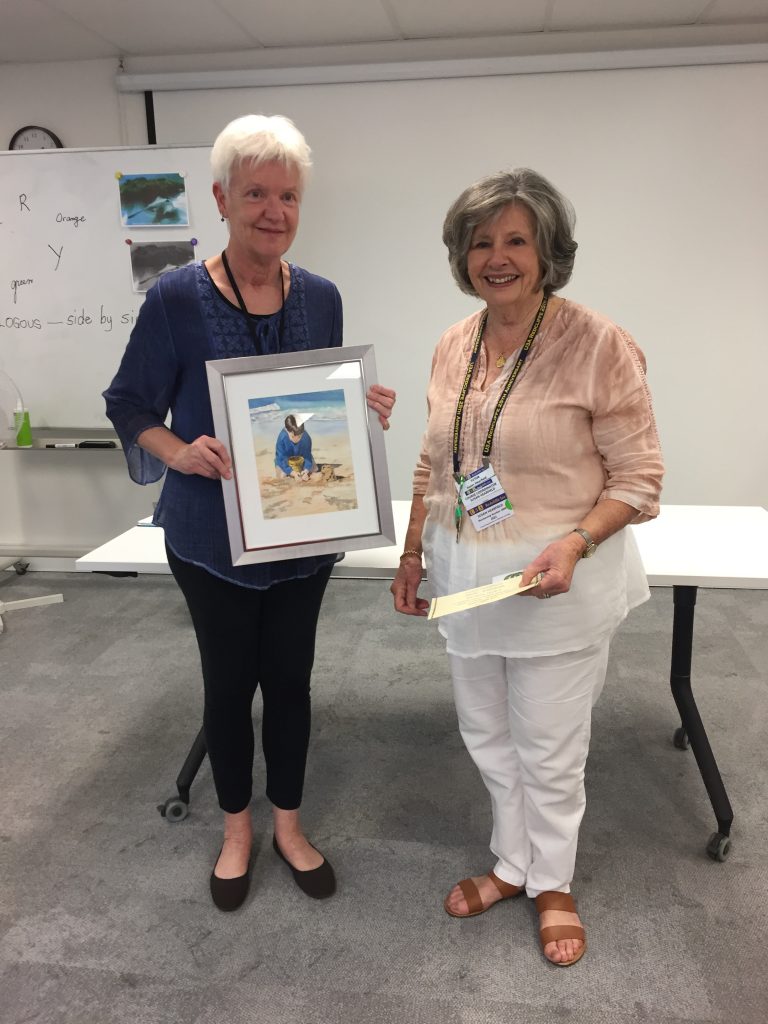 Photography group
Here are some photos from the Photography group's recent outing.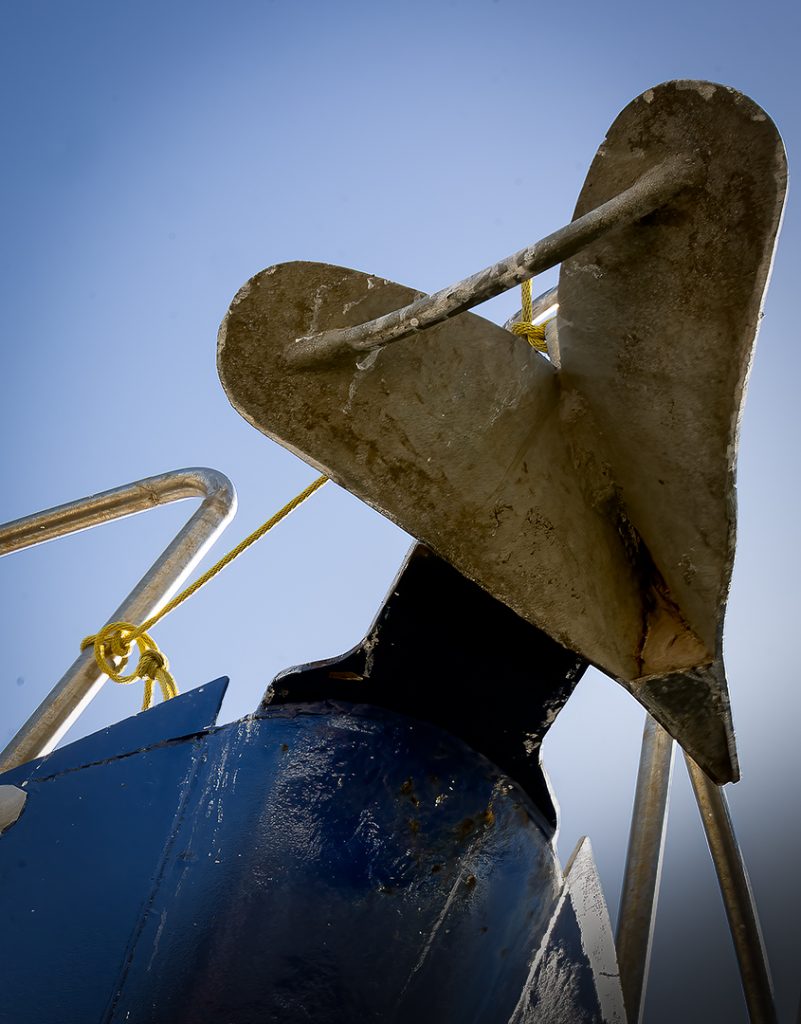 U3A Queensland Art Competition
Congratulation to Kaye Sandstrom, who won the U3A Queensland Art Competition with her painting No Birds Here.
The judges' comments were, "This is a strong and visually engaging work, which carries a sense of mystery. The perspective and depth of the work is intriguing, because the viewer feels like they are sitting on the roots looking up … The judges would like to commend the innovative use of the watercolour medium, which highlights versatility and layering potential."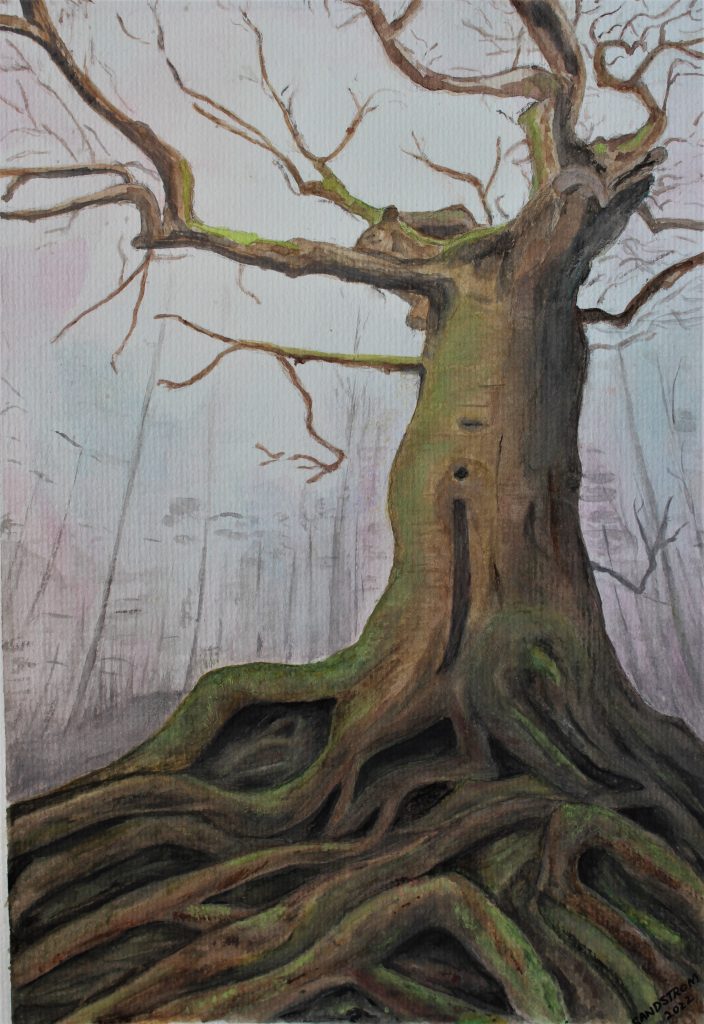 Foyer Display Cabinet
Moreton Bay Regional Council was recently approached, seeking permission for U3A members to display items in the glass cabinet in the foyer (between the entrance sliding doors and the doors to U3A).
After Councillor Karl Winchester went to bat for us, permission was granted.
Class members from the Embroidery class have prepared a wonderful display to get the ball rolling. Please check out the beautiful work produced by these talented U3A members.