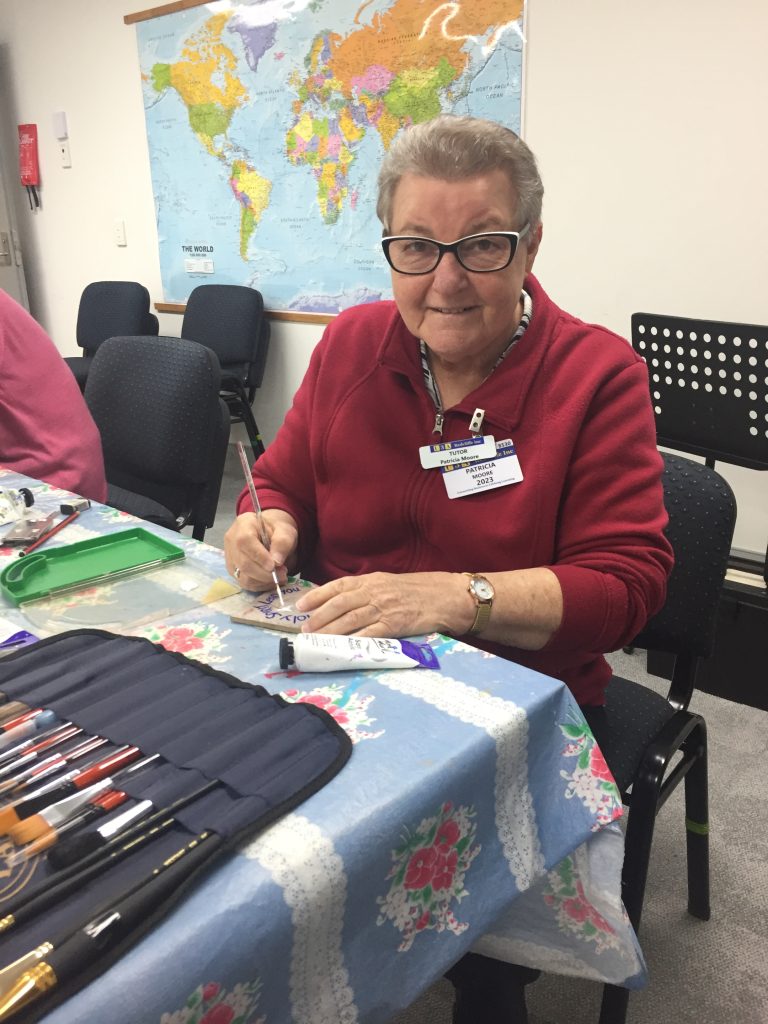 About U3A
'U3A' stands for 'University of the Third Age'. It is an international movement which aims to provide education and stimulation for mainly retired members of the community—those in their 'third age' of life.
From its origins in France it has spread throughout the world, giving people who are no longer in employment, or occupied with family duties full-time, the opportunity to pursue their interests and learn for the love of learning.
It is not a formal educational institution and does not offer any qualifications.
About U3A Redcliffe
U3A Redcliffe is the largest over 50s organisation on the Peninsula.
If you are over 50 and no longer working full-time you are most welcome to join us.
We offer a very wide range of classes including languages, crafts, the arts, history, computer skills, and physical activities, as well as social events.
Click here to see the full list of classes. These are arranged by category and by days of the week, so you can plan your time effectively.
We also welcome enquiries if you are interesting in teaching a subject.
Our members are also able to use our library. Click here for more information about our library system.
Our history
Olive McKee founded U3A Redcliffe in 1987.
Having been a member of U3A in the United Kingdom, Olive looked for something similar after settling here. As nothing similar existed at the time, with a grant of only $25 from the Council on the Ageing, she held a meeting, which showed enthusiastic support for the idea.
Starting with only 62 members, U3A Redcliffe was incorporated in 1988. At that time there were 18 classes. Today there are over 1500 members and over 100 classes.
In 2020, in the early days of the Covid-19 Pandemic, U3A Redcliffe moved from its old home in Sutton Street to its current, newly renovated, premises in the Moreton Bay Regional Council Administration Building at 1 Irene Street, Redcliffe.
If you would like to know more, please send us an email: u3a@u3aredcliffe.org.au, or phone on 3284 2687 (office hours).
Other U3A groups in the Moreton area
If U3A Redcliffe does not offer a class on your area of interested, one of the other U3As in our region may be able to help. The following links will take you to their websites.
U3A Online
As many of our members found during Covid lockdowns, U3A Online provides some very interesting courses online if you cannot get out and about for any reason.
Useful links
There is a wealth of literature on how staying socially, physically and mentally active is beneficial as we age. The following links provide information on the benefits that flow from becoming involved in the types of activities offered by U3A Redcliffe and U3As in general.